Introduction
The museum is closed until December 15, subject to the conditions of application of the government's sanitary guidelines.
Admire more than 150 paintings, drawings, sculptures, films in the exhibition, centred on the bather, a traditional subject in painting and sculpture that Picasso treated in a very unique way.
From 15 July 2020 au 3 January 2021
In Picasso's works, the classic freshwater nymph became a figure who seemed to have sprung from saltwater, living on the beach. The transformations of Picasso's bathers occur throughout his artistic production and his life. The exhibition is based around Woman Seated on the Beach (1937), a painting that has become an iconic symbol of the museum's collection. Book your timed tickets online and enjoy an exceptional visitor's experience, at the beach with Picasso! 
Discover the trailer of the exhibition.
Listen to the free audiotour Picasso. Bathers.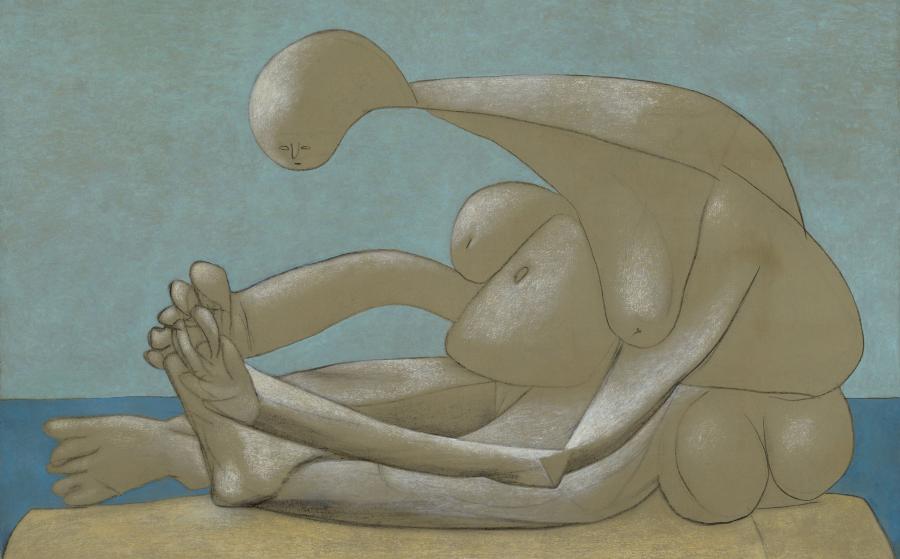 Pablo Picasso,
Femme assise sur la plage, 1937.
© Succession Picasso, 2020. Image © Lyon MBA - Photo Alain Basset